Yesterday, for me, started out as most other days, well except that it was my day off. With my job I have Sunday's and Monday's off. I love having one weekend day and one weekday, for a few reasons.
1. My husband usually has photography jobs on Saturdays, so I might as well work anyway.
2. One of my favorite days of the week is Sunday. For me, Sundays are truly family day. A restful day, especially this time of year, full of cooking, football, movies, putzing about the house, working in my Art Room, etc. Enjoying the company and all in my jammies if I wish.
3. Monday's...ahh Monday's. Alone in the house to do as I wish. Boys are at work, or a day spent running errands, doing a little window shopping or real shopping, visiting the library, visiting with my "Sweet Mama"
This Monday was exactly what I described..
Some chores in the morning..
Errands in the early afternoon..
And then on to Barnes and Noble to meet my "Sweet Mama" for a chat and a coffee.
First of all it was my intention to pick up a couple of books that
had recommended on her blog..
and..
I arrived a few minutes before my Mama did, grabbed the "School of Essential Ingredients, they did not have "Cold Tangerines" and headed to the cafe..just as I arrived, there she was..!!
Oh it was so wonderful and perfect to see her!..you see my Mama is quite the little spitfire, running around volunteering and galavanting on little trips with friends. In fact she is headed out this very day with her best friends
(my GodMama Gigi and her wonderful Australian hubby Murray)
for a couple of days in Wintrop, Washington..
Anyway we gabbed as girls do and then it was time to go..me, to finish my errands and my Mama to finish packing..
As we were getting ready to leave I decided to put
"The School Of Essential Ingredients" back.
You see I had promised my husband that I wouldn't buy any more books until I had read all the little beauties standing in wait in my various bookshelves..
My Mom was so proud, as only a Mother can be when her child honors a promise..see even at 54 years old, you can still make your parents proud!!! :-)
So off we went, with a little extra visiting at our cars, of course...the day was a beauty, in the mid 70's..
Me stopping at my local Hobby Lobby for some of these.
A stop at the grocery store to get the ingredients to make this for dinner, one of our favorites when we want something light..
Stars and Spinach Soup
Adapted from Ronzoni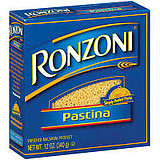 Ingredients
1/2 onion
2 garlic cloves, minced
2 tablespoons butter or margarine
1 tablespoon olive oil (optional)
1 can (46 oz.) chicken broth
1/2 cup white wine (optional)
1 cup Ronzoni acini di pepe or pastina, uncooked
1/8 teaspoon pepper
1/8 teaspoon red chili pepper flakes
Salt to taste
1 package (10 oz.) frozen chopped spinach
Directions
Cook and stir onion and garlic in hot butter and olive oil until tender but not browned.

Add wine and chicken broth and bring to a boil.

Add pasta, pepper, and pepper flakes; simmer about 5 minutes.

Add chopped spinach and simmer 5 minutes, stirring occasionally.

Season to taste with salt, if desired.
Heading home from getting groceries I decided to stop by the library, its on the way, and I thought..well I promised not to buy any new books..
Well lo and behold there it was
"The School Of Essential Ingredients"
right on the shelf..oh my gosh was that a gift or what..
not only did I find the book, but I saved myself $16.00 to boot..
I also found these, which I have had on my list for some time.
and this movie..my husband loves anything golf..
Pay Dirt!!! I was so excited that I had to call my Mama right then and there..we both had a good chuckle over that one.
Such a wonderful, beautiful day full of blessings!
Today I am up early to see my Mr. off to the airport..
So with my extra time this morning I decided to make these and surprise my son when he gets up..
It is his day off and he loves anything pizza..
We will see if he likes..
I added a spoonful of pizza sauce on the top before baking, but next time I would double the recipe, add some sauted onions, peppers and mushrooms, maybe some olives and some parmesan along with the mozzarella.
I also would add cheese to the top before baking..
But the basic recipe is pretty darn good...just not cheesy and greasy enough for me.
Pepperoni & Sausage Pizza Puffs
Sausage & Pepperoni Pizza Puffs
adapted from

Everyday Food




(Printable Recipe)



3/4 cup flour
3/4 tsp baking powder
1/2 tsp garlic powder
3/4 cup whole milk
1 egg, lightly beaten
4 oz mozzarella cheese, shredded (about 1 cup)
2 oz mini turkey pepperoni, (about 1/2 cup)
4 oz low-fat sausage, cooked and crumbled
1/2 cup pizza sauce

Pre-heat the oven to 375°. Grease a 24-cup mini-muffin pan. In a large bowl, whisk together the flour, garlic powder and baking powder; whisk in the milk and egg. Stir in the mozzarella, sausage and pepperoni; let stand for 10 minutes.

Stir the batter and divide among the mini-muffin cups. Bake until puffed and golden, 20 to 25 minutes.

Meanwhile, microwave the pizza sauce until warmed through. Serve the puffs with the pizza sauce for dipping.
Its now just 7:53 am and time to start thinking about getting ready for work..
May your day be filled with blessings..
Me